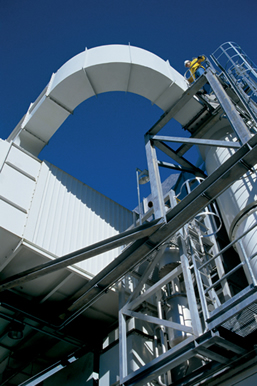 Corporate Information
Facilities
Hoosier Energy's generation facilties includes two coal-fired power plants, the 1,070-megawatt Merom Generating Station and the 250-megawatt Ratts Generating Station. The G&T's generation portfolio also includes two natural gas-fueled peaking plants, the 174-Worthington Generating Station and the 258-megawatt Lawrence Generating Station.
Hoosier Energy and Wabash Valley Power Association jointly own the 630-megawatt combined cycle Holland Energy plant near Beecher City, Ill.
Renewable energy facilties include a 15-megawatt landfill methane generation plant at the Livingston Landfill in Pontiac, Ill. and a 4-megawatt landfill methane generation plant located at the Clark-Floyd Landfill in Clark County.
With headquarters in Bloomington, Indiana, the generation and transmission cooperative and its members serve nearly 800,000 residents, businesses, industries and farms in central and southern Indiana and southeastern Illinois.
Learn more: