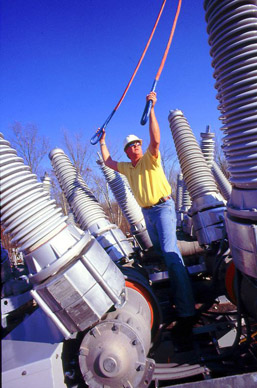 Corporate Information
Headquarters
Hoosier Energy's headquarters are located in Bloomington, Indiana. Most of the cooperative's managerial, planning, financial, marketing, business development, safety, training and administrative support services are located here.
You can read more in our Hoosier Energy Highlights and our Hoosier Energy Profile.
Operations Center
The Hoosier Energy Operations Center opened in 2014 in Owen County. This facility houses Hoosier Energy's transmission, substation, system control, engineering, and other operations departments, and provide efficient power supply operations for members.
The facility includes a state of the art variable refrigerant heating and cooling system, ranking the facility in the top 25 percent nationally in energy efficiency for similar size buildings. LED lighting is primarily used throughout the offices.