NEWS
January 10, 2011
News Contact: Rick Moore (812) 876-0282
Tom Van Paris named Hoosier Energy Vice President of Member Services, Communications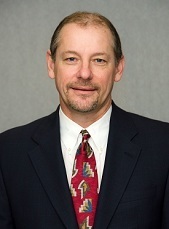 Hoosier Energy Chief Executive Officer Steve Smith announced today that Tom Van Paris has been named Vice President of Member Services and Communications. He assumes his new duties immediately.
Tom joined Hoosier Energy in July 2007 as Manager of Marketing and Member Services where he played a lead role in developing and implementing the generation and transmission cooperative's energy efficiency and demand side management programs.
Van Paris brings more than 25 years of electric utility experience to his new position including employment at the National Rural Electric Cooperative Association (NRECA), Buckeye Power Cooperative in Ohio, and more than a decade at Cinergy/PSI Energy. A native Hoosier, Tom holds a bachelor's degree from Purdue University and an MBA from Otterbein College in Ohio.
Van Paris will oversee Hoosier Energy's marketing and demand side management programs and assume additional responsibilities for economic development, key accounts and corporate communication programs. He will continue to report to Senior Vice President Mike Rampley.