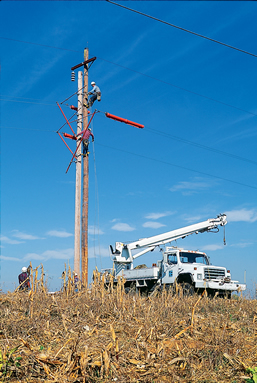 NEWS
Marketing Memo
The May/June 2013 issue of Marketing Memo is the last issue of this publication. Topics reported on in this publication have transitioned to the EnergyLines newsletter.
Marketing Memo was published for member system managers, directors and employees, and Hoosier Energy employees for the reporting of marketing, load management, key accounts and economic development news.
Past issues of Marketing Memo are available in PDF format using (Adobe Acrobat Reader). If you do not have Adobe Reader, you will need to install it by clicking on this link: Download Free Adobe Reader.
Past Issues:
Send comments to:
Editor, Marketing Memo
Hoosier Energy
P.O. Box 908
Bloomington, IN 47402-0908
Claire Gregory, Manager of Communications
Eric Neely, Communication Specialist