careers
Careers at Hoosier Energy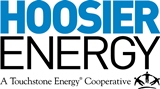 Join the team at Hoosier Energy and discover a rewarding career! Follow the links below to view our current positions.
Current Hoosier Energy employees should access job postings via our Intranet or Taleo Employee Website.
Visit our new Career Center to view our most recent positions
Hoosier Energy Career Center
Visit our Legacy Careers page for previously posted open positions
Legacy Career Center
Hoosier Energy has taken measures to ensure that its online job application system is accessible to individuals with disabilities and to disabled veterans. If you have questions or need special accommodations during the online application process due to a disability, please contact Human Resources at (812) 876-2021, or tdixon@hepn.com.
If you do not have access to a computer but would like to file an online application, Hoosier Energy will provide you free access to computers that are available at 2501 S. Cooperative Way, Bloomington, Indiana 47403.
Disabled persons may also apply by mail or in person at 2501 S. Cooperative Way, Bloomington, Indiana 47403. For further information on how to apply in person or by mail, and how to receive personal assistance when completing an application in person, disabled persons, including disabled veterans, you may contact Human Resources, at (812) 876-2021, email or postal address printed immediately above.