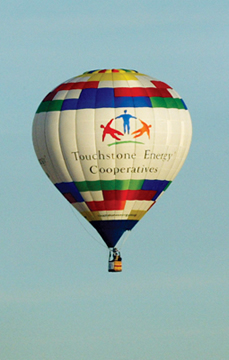 Corporate Information
Our Members:
Hoosier Energy is a Touchstone Energy® cooperative, part of a nationwide alliance of 735 electric cooperatives providing service with accountability, integrity, innovation and commitment to community. The power supply cooperative has been recognized nationally for its environmental stewardship and education programs, including an education center, free electronic lending library for educators and community watershed conservation efforts.
Each of the power supply cooperative's members elects a representative to the Hoosier Energy Board of Directors, which develops policies and reviews the co-op's operations. The chief executive officer and his staff carry out day-to-day management of the organization, directing a work force of more than 475 employees.
Hoosier Energy operates as a membership corporation and is a major taxpayer in 48 counties in Indiana and 11 in Illinois.
Find out more about the electric cooperative business structure in Cooperation: The Electric Cooperative Story.
View a list of Hoosier Energy Member Cooperatives